Library Staff
For general assistance, please call the Library Information Desk at (415) 885-7378.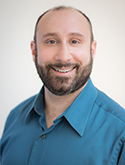 Ari Kleiman, MLIS
Clinical Research Librarian, Patient and Family Support
(415) 885-7285
Ari has worked in biomedical libraries since 1998. His primary focus is to provide research services for patients and families to locate health and medical information that fulfills their individual needs.
---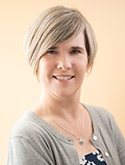 Michelle Lieggi, MLS
Clinical Research Librarian, Systematic Review Support
(415) 353-9688
Michelle has provided research support for clinical staff at the San Francisco General Hospital and Parnassus campuses. In her current role, she provides literature searching and teaching to UCSF Medical Center staff in support of systematic reviews.
---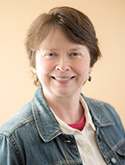 Laura Olson, MSLIS
Clinical Research Librarian, Clinical Staff Support
(415) 885-7887
Laura has 30 years of experience in academic, special and biomedical libraries serving in both public access and technical service areas. Contact Laura for help with:
literature searching in Pubmed, CINAHL and other databases
support for Endnote and other citation management tools
access to electronic resources
---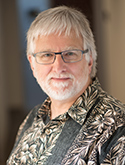 John Phillips
Library Assistant
(415) 885-7233
John received his bachelor's degree in English literature from UC Berkeley, and has worked in UCSF's academic and medical libraries since 1984. He specializes in cataloging and interlibrary loan. Contact John for assistance with verifying citations or to request articles and books not readily available at UCSF.
Resources for Patients
The Fishbon Library has Quick Links to trusted information resources.