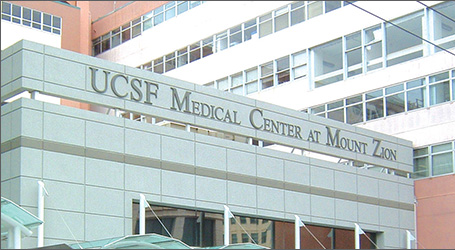 A Tradition of Excellence
Mount Zion Hospital was established in 1887 by the San Francisco Jewish community as a non-profit hospital to render "medical and surgical aid and service to the needy and distressed sick of the community ... without regard to race or creed."
Today, Mount Zion continues its involvement in teaching, research, and patient care as a campus of the UCSF Medical Center. It is a hub for ambulatory care, and home to the Dept. of General Internal Medicine, the Osher Center for Integrative Medicine, the UCSF Patient Health Library, Women's Health, and more.
UCSF Events
Contact Information
UCSF Medical Center at Mount Zion
(415) 567-6600
UCSF Medical Center
(415) 476-1000
Patient Relations
(415) 353-1936